70th anniversary of Operation Market Garden (event)
In september 2014 was het exact 70 jaar geleden dat in en rond Nijmegen hevig gevochten werd in het kader van Operatie Market Garden. Dat werd uitgebreid herdacht. Ik maakte diverse materialen t.b.v. het herdenkingsweekend. Laying wreathes, memorial rides with historic vehicles, exhibitions, music festivals and street painting by artists. A host of activities were organised in honour of the 70th anniversary of Operation Market Garden. Commemorating Operation Market Garden and celebrating freedom, that's what it was all about.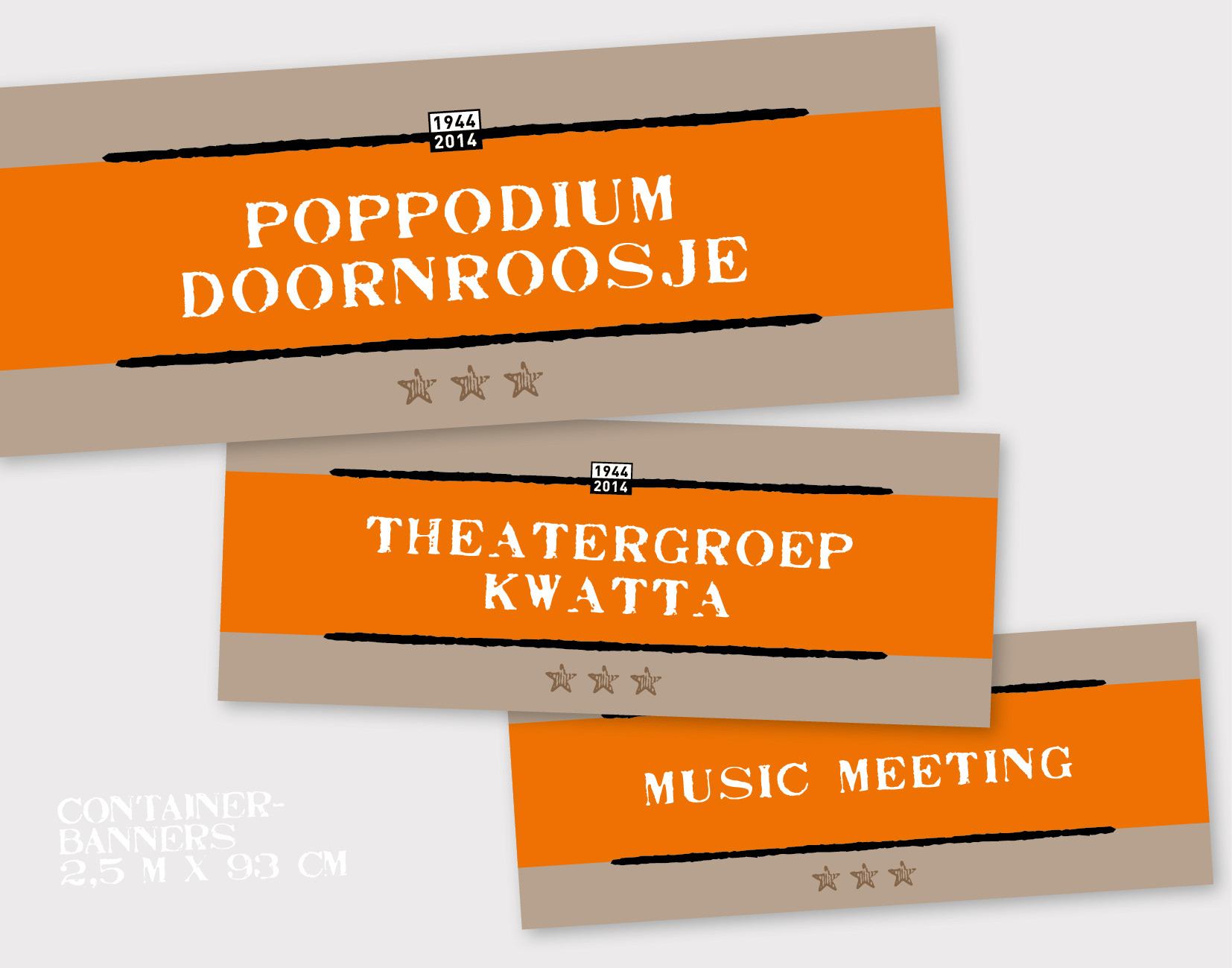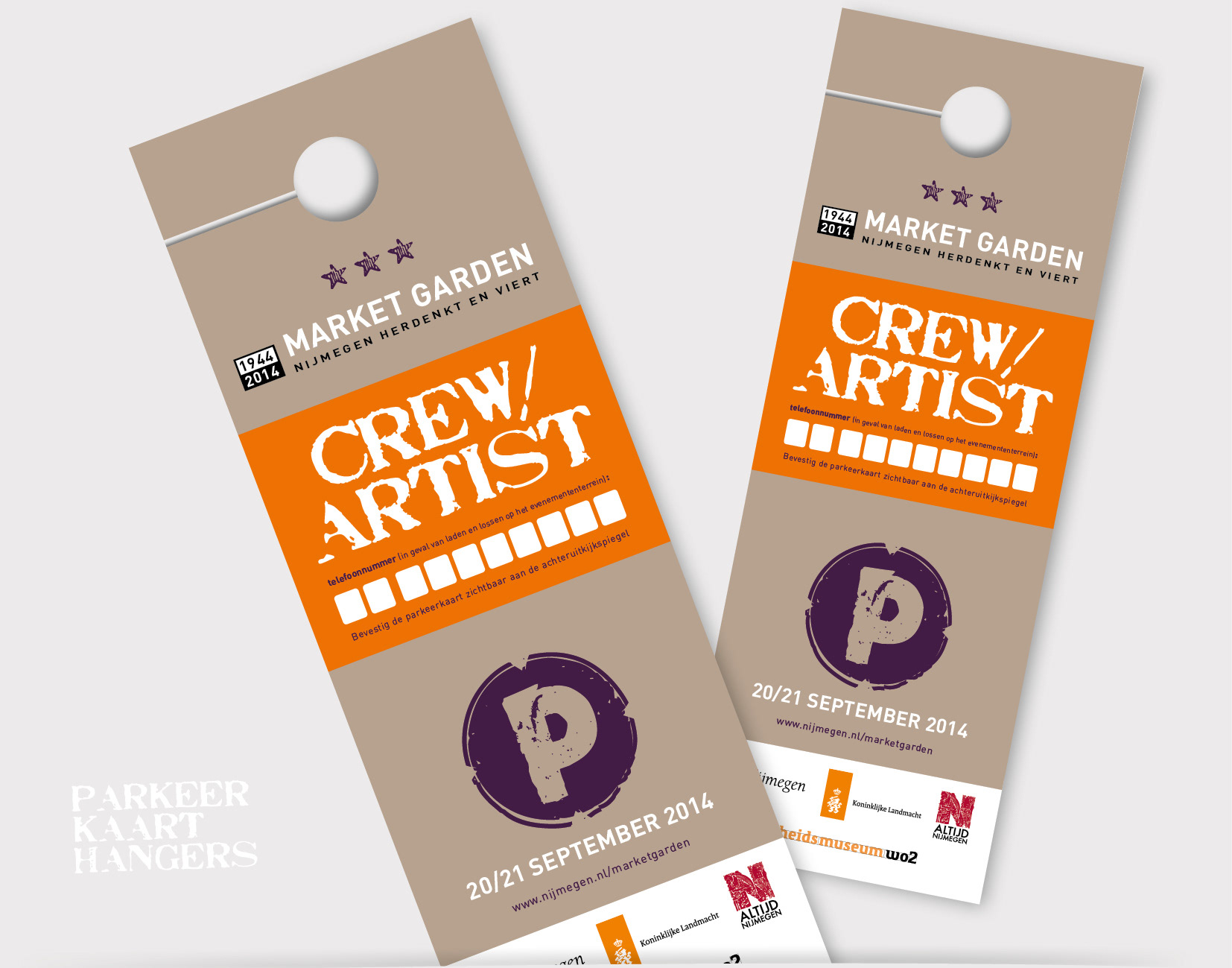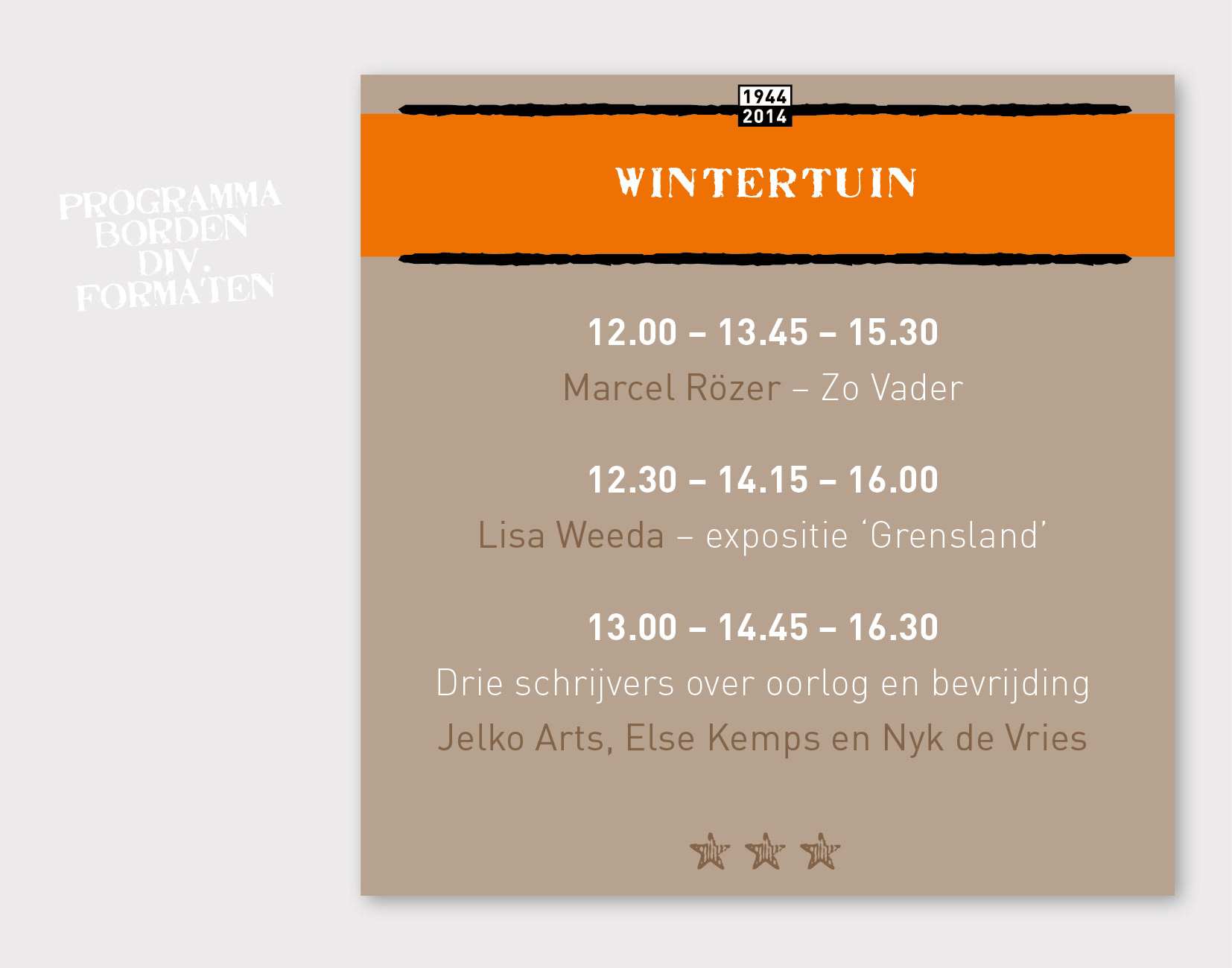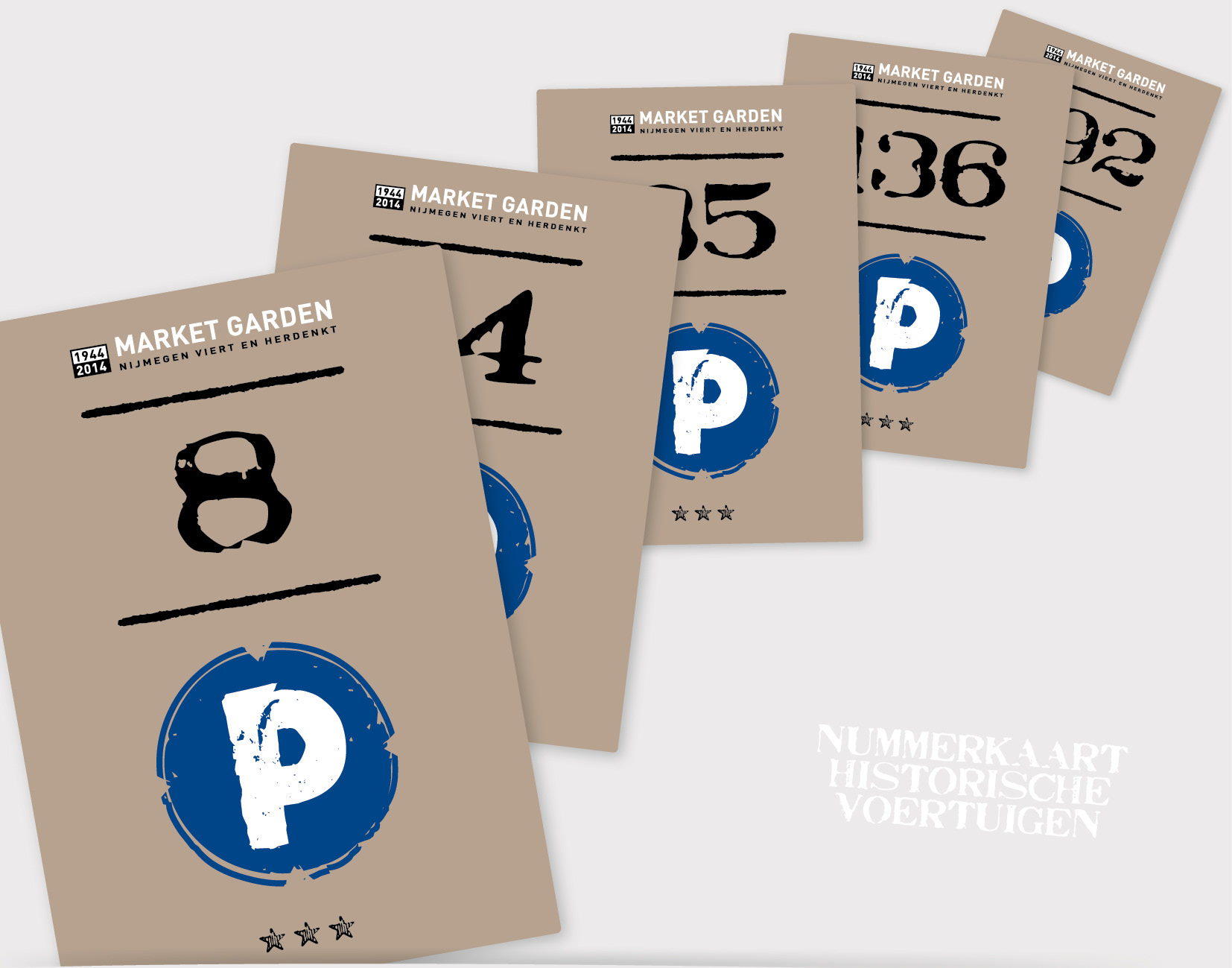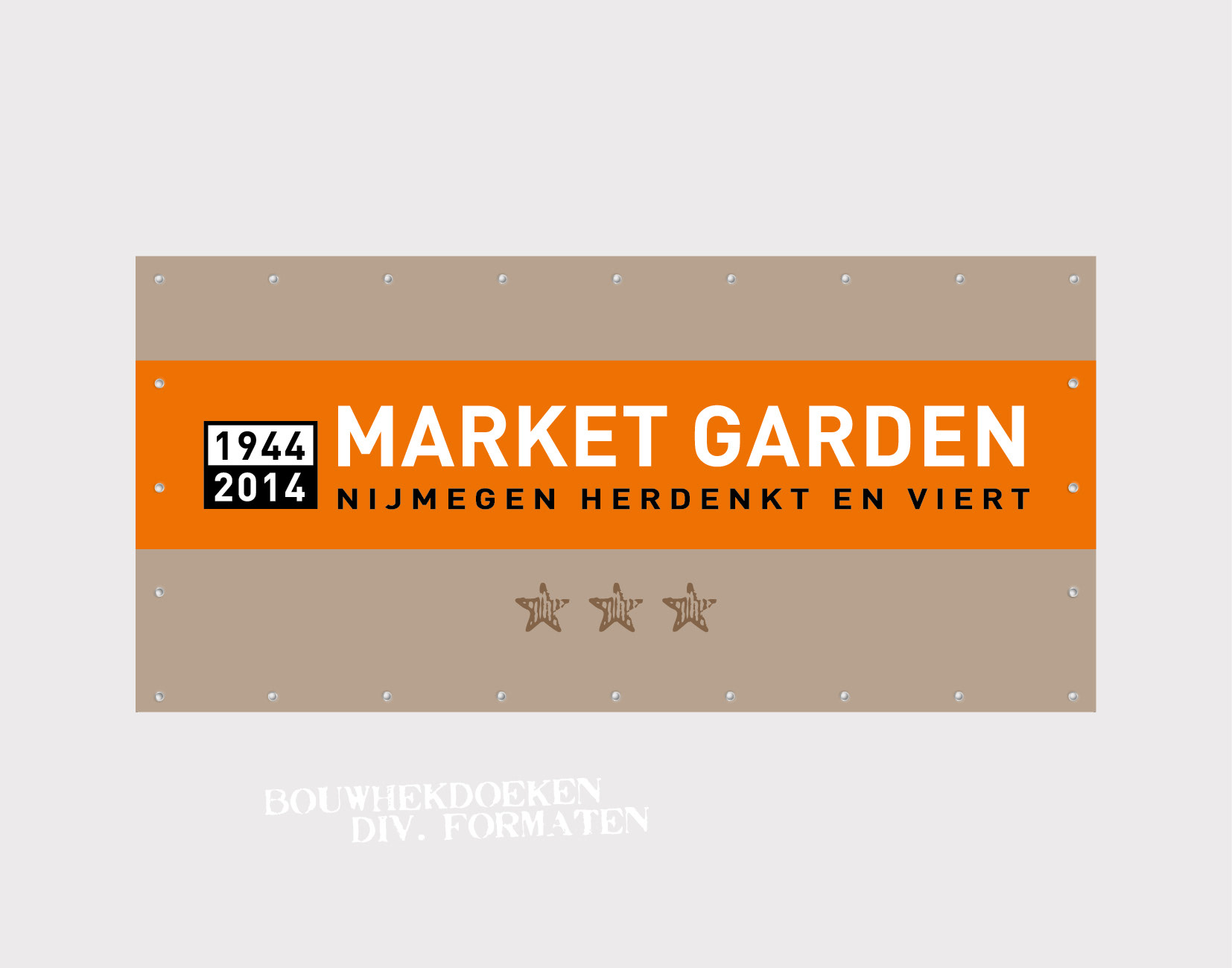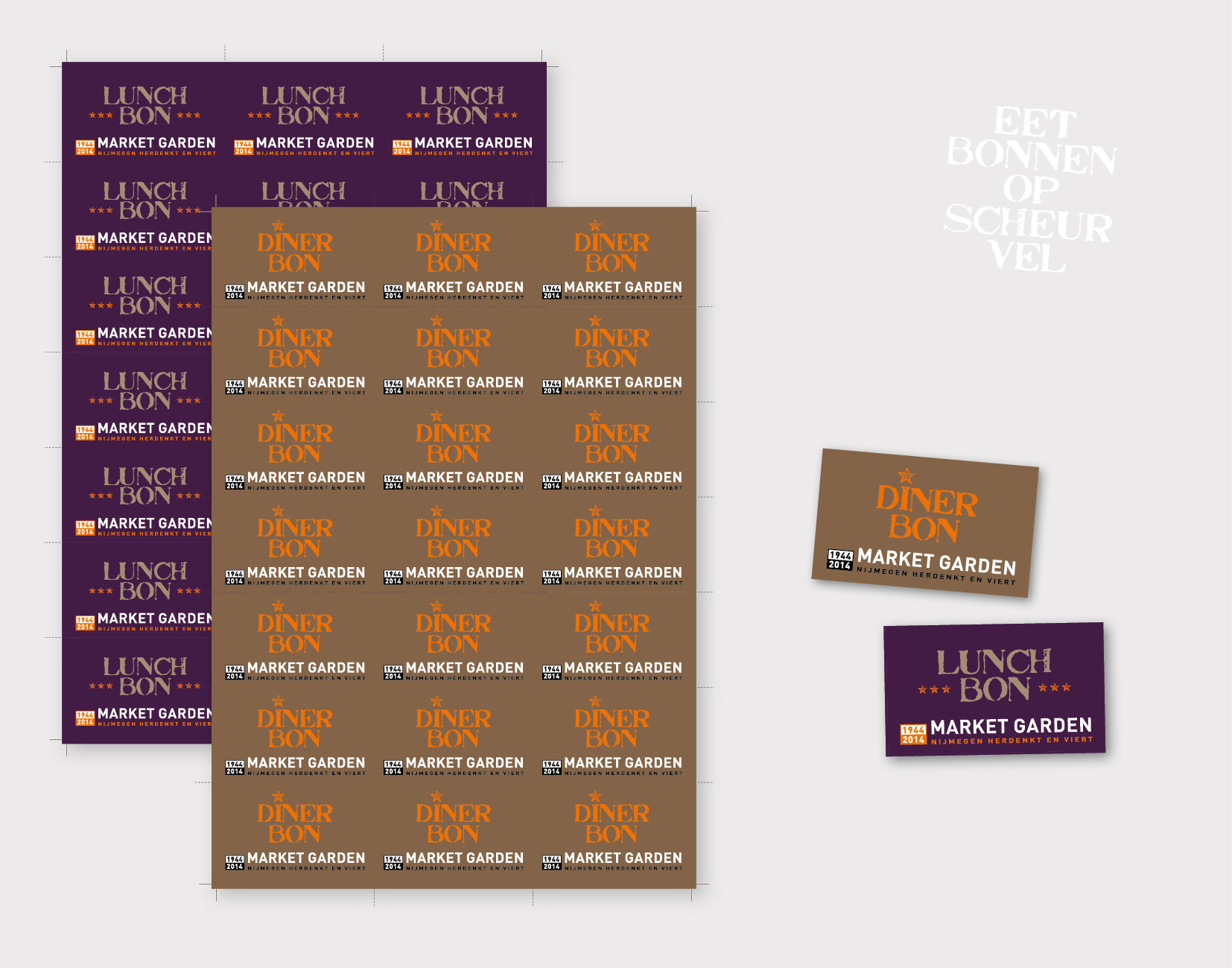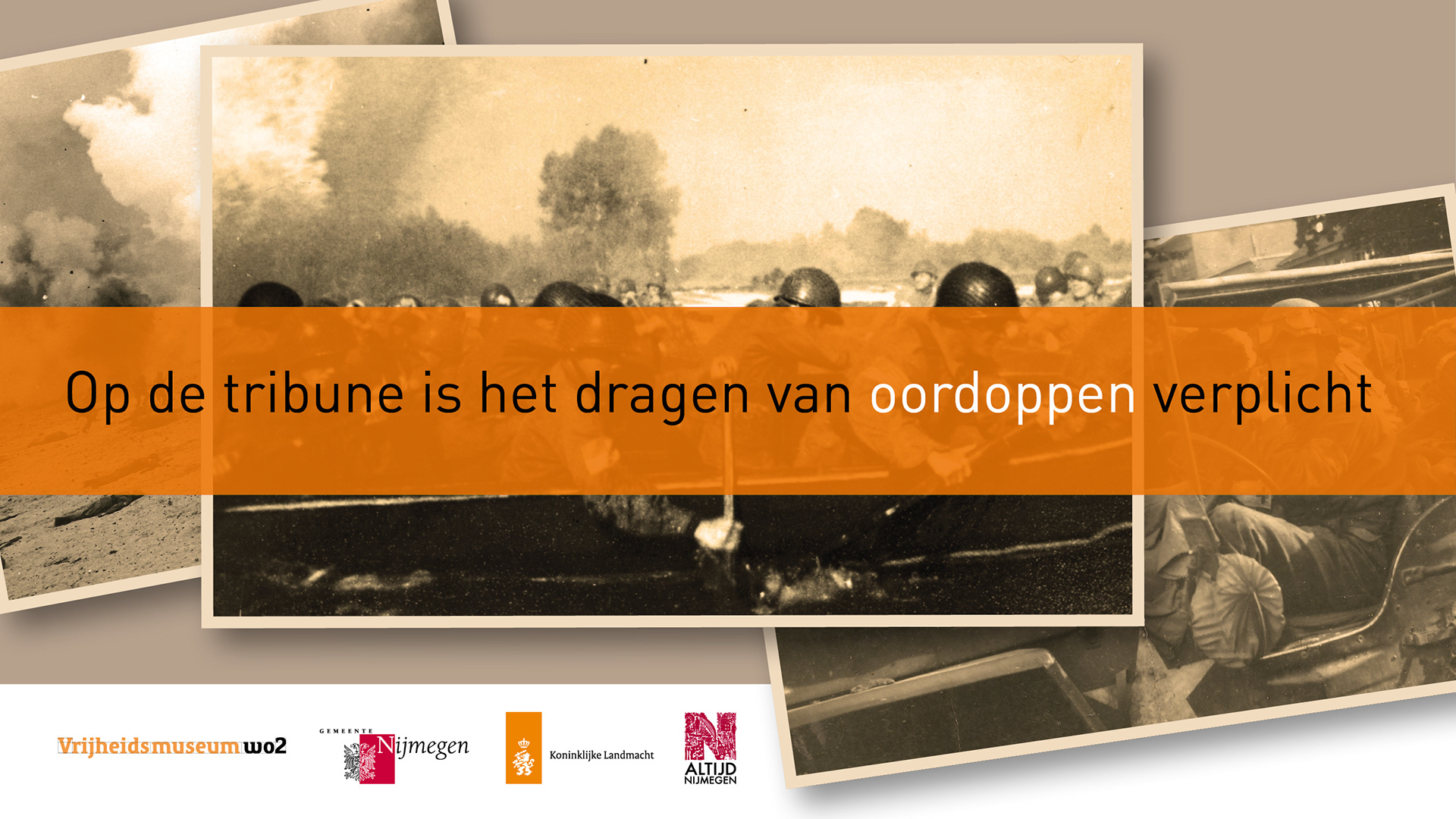 Voor de viering van de herdenking van Market Garden maakte ik o.a. Programmaborden (in diverse formaten), Containerbanners (2,5m x 93cm), Nummerkaarten voor in de optocht van historische voertuigen, VIP-parkeerkaarten, VIP-entreebewijzen, Parkeerhangers, Publieksinstructie videostills, Diner- en lunchbonnen en diverse formaten grote bouwhekdoeken.